Delivery costs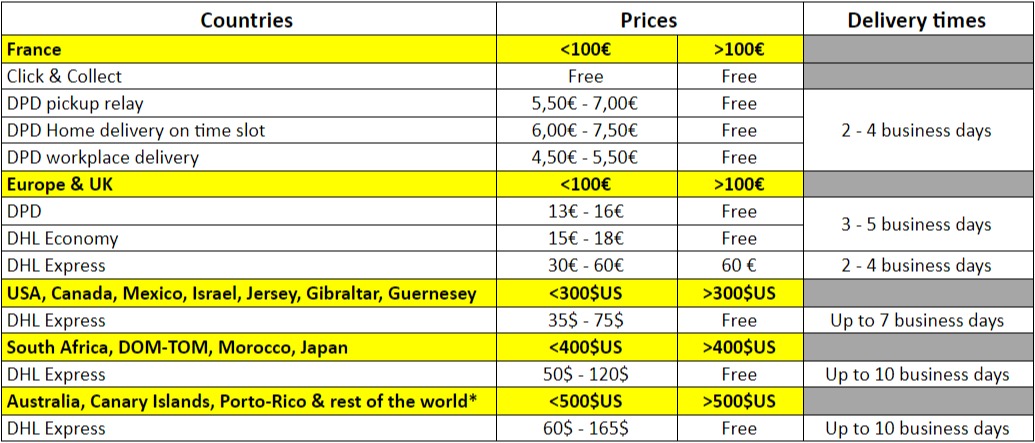 *Except South America
Delivery times
Once the payment is accepted, the order is shipped within 24-48h. The following delivery time are listed in the table above. Please note that these delivery time are indicative and may vary.
Tracking
When the order is ready to be shipped, the customer will receive an email at the address provided when placing the order, confirming order shipment.
An order tracking number will also be sent to the customer by email.
Return
For claims regarding Products ordered and in the context of the exercise of the right of withdrawal, the customer may return the Product(s) to the seller within 14 working days of receipt of said products.
Return fees on damaged products or products not conforming to the order are free. In other case, return fees will be at the customer's cost.
To organize a return, please contact our customer service
here
.
Once the return is received, we proceed to the refund or exchange of the goods within 1 to 2 working days.