In order to motivate everyone and build some stoke in the room, Pierre's pro model was at stake and could be won by anyone coming to the premiere. Simple rules to a game that made the atmosphere lot warmer than the air outside.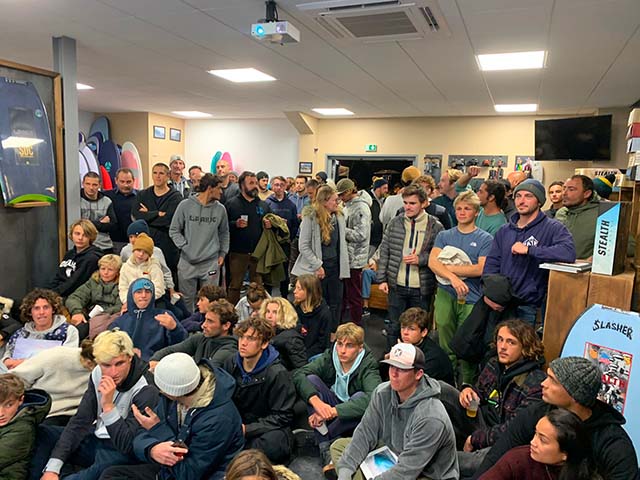 Holy Africa sums up the quest of a legendary wave in South Africa, a quest led by a legendary crew made up of Isabel Von South (Isabela Sousa), Roberto Titan (Tristan Roberts) & Per-Luigi Costa (Pierre-Louis Costes).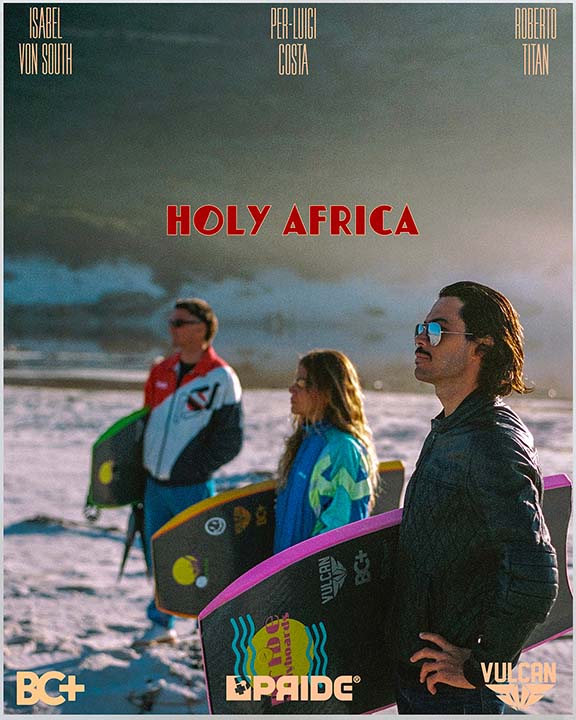 You already got this, but this movie made you dive deep in a 90s athomosphere, from the clothes, to the hair styles, the boards, and the film images. We're back to the Golden Era of bodyboard.
Footage is more impressive than ever and those 3 boogers have pushed the level as high as it gets.
Holy Africa has the full recipe for success.
After her first appearance in Peninsula last year, Isabela proved once again she has nothing to envy to any male bodyboarder in the world. Her unique style and commitment allowed her to push the limits of bodyboarding once a gain.

In the meantime, Pierre Louis Costes and Tristan Roberts went wave for wave, looking for the biggest ramps in their own style and made up for some breathtaking footage. We can't complain about that. Music was on point too with some Africans classics and a favorite of ours: Pink Floyd for the end section.
Tristan played at home and you can tell. He knows the wave inside out, especially Tand, where he won several titles at the Tand Invitational.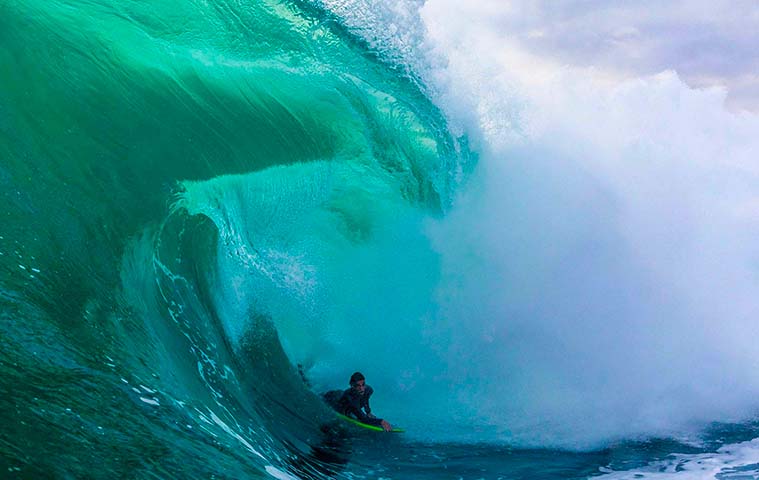 Less familiar with the waves Pierre & Bela were not intimidated by Tristan's knowledge and went all in on the infamous slab. I
Big thanks to all those who come visit us for this premiere. We will make more events like this one when pandemic restrictions allow us too in order to create for the boog community to thrive.